Product Description
24BYJ48-527 Small Stepper Motor High Torque Stepper Motor is a type of High Torque Stepper Motor and also belongs to Stepper Motor.

High Torque Stepper Motors provide the highest torque in a wide range of frame sizes. For many applications, these motors offer a high-performance, cost-effective alternative to pneumatic, hydraulic and servo motor systems.
High torque stepper motors are perfect for the following applications: Infusion systems, Diagnostic analyzers, Pipettes
Power hand tools, Valve actuation, Access systems, Material handling, etc.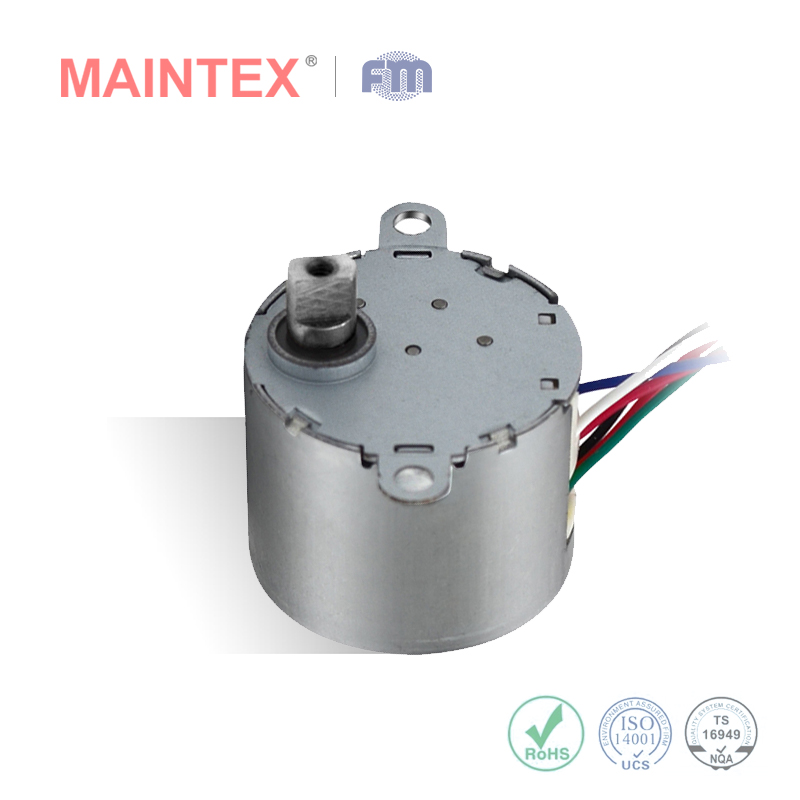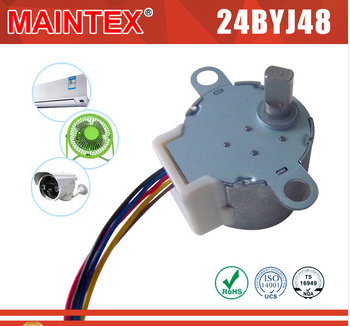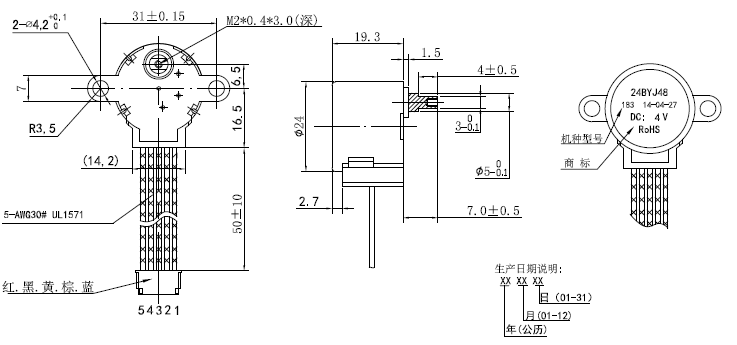 24BYJ48-527 Small Stepper Motor High Torque Stepper Motor Parameters
Model

Items

SPEC

24BYJ48-527

Rated Voltage

5VDC

Phase

4

Reduction Ratio

1/32

Steo Angle

5.625°

Exciting Method

1-2

Direct-current Resistance

20Ω±10%(25°C)

No-load pull-in Frequency

≥500Hz

No-load pull-out Frequency

≥1000Hz

pull-in Torque

≥40mN.m(5VDC.800Hz)

Detent Torque

≥30mN.m

Insulation Resistance

≥50M Ω 500VDC

Dielectric Strenght

600VAC

Insulation Class

B

Noise

≤40dB

Friction Torque

60-294mN.m

Terminal Sec

5P*1.5